Texas is full of many surprises, with one of them being the number of lakes that can be found within the state. In case you were wondering, the magic number is somewhere right around 7,000! Let us help you narrow down those to the ten best lakes in Texas.
Whether you're looking for a lake that promises you beautiful scenery, or one that has a host of fun water activities that await you and your family, you'll be sure to find a lake or two that more than fits your fancy. Here's a look at some of the best lakes in the state of Texas.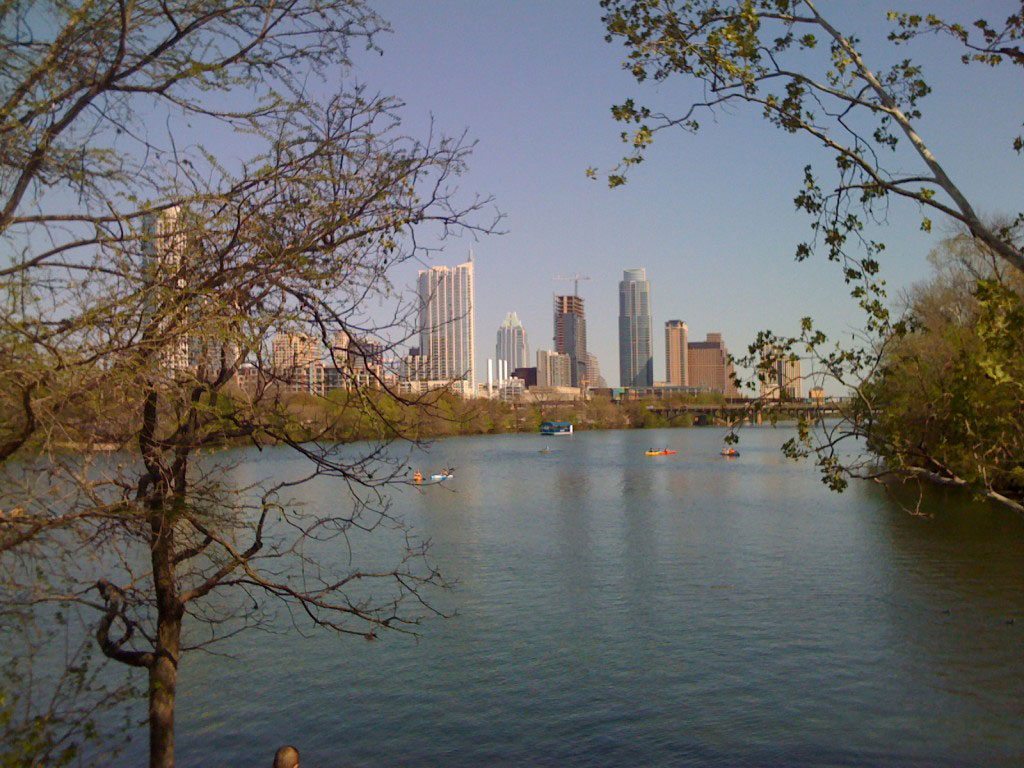 Lake Whitney
It's no wonder why Lake Whitney made our list as one of the best lakes in the state of Texas. Created back in 1951 as an overflow to the Brazos River, it's quickly taken off in popularity amongst visitors and the people that live there.
Lake Whitney is not only known for its beautiful scenery but also for the long list of recreational activities that you'll find there. Sailing, kayaking, jet skiing, water skiing, and fishing are just to name a few, along with camping, golf, and hunting opportunities for those that prefer to keep their feet on dry land. The lake has a number of marinas and beaches, as well as tennis courts, playgrounds, swimming pools, and golf courses.
Lady Bird Lake
If you happen to visit on a day without any wind, the tall buildings and city scenery of Austin reflect amazingly against the still waters of Lady Bird Lake. It's actually a water reservoir that's part of the Colorado River. Unfortunately for some people, no motorized watercraft are allowed there, but for others, that means a more peaceful and relaxing atmosphere.
Water enthusiasts enjoy kayaking, rowing, canoeing, dragon boating, and hiking or jogging along the trails. Hotels, restaurants, and a few parks are all within a few minutes' walking distances of Lady Bird Lake.
Playing at Lady Bird Lake is one of our favorite things to do in Austin.
Sam Rayburn Reservoir
It turns out that the Sam Rayburn Reservoir is the largest lake in Texas that is located entirely within the state itself. The lake is not considered overly developed, mostly surrounded by trees and hills. There's a few marinas, campgrounds, along with the Rayburn Country Resort golf course.
Swimming, fishing, and water skiing are among the most popular activities to do there. Visitors that are making plans to visit the lake should also consider driving a bit further to the Louisiana border and stopping in to see the Sabine National Forest.
Lake LBJ
Lake LBJ has long been one of our family's favorite lakes. We have a family friend who lives on the lake. So, we were fortunate enough to take our daughter on her first speed boat excursion on LBJ Lake when she was about two years old.
This lake has become a popular place for recreating on the water including boating, water skiing, jet skiing, fishing, SUPing and kayaking. The lake stays a fairly constant level due to water being released from the dam.
Many lake houses that dot the shore have water slides, water trampolines and even pools. Most of the lake houses also have boat docks and lifts with upper decks for socializing or sunning.
Lake O' the Pines
Lake O' the Pines is a beautiful postcard worthy lake reservoir that's completely surrounded by… you guessed it, pine trees. The lake is home to several campgrounds, seven parks, and a beach that you'll come across around the shoreline, all of which have restroom facilities, picnic tables, playgrounds, and boat ramps for boating enthusiasts. Fishing is very popular there, with species including pickerel, largemouth bass, spotted bass, white bass, and catfish.
Lewisville Lake
Until around the 1950s, Lewisville Lake was once referred to as Dallas Lake. The lake shares its expansive shoreline with campgrounds, golf courses, lodges, and a number of restaurants. People go there not only to swim and fish but also for water activities like water skiing and wakeboarding.
Lake Travis
For those of you that can't get enough of water recreational activities, Lake Travis will surely not have you leaving disappointed. In fact, it happens to be one of the best lakes in all of Texas as far as water activities are concerned. The lake offers swimming, boating, scuba diving, and also features a waterpark that will bring fun for the whole family.
If you'd prefer to go fishing instead, catfish, bass, and sunfish are amongst some of the species that you may come across. Also, be sure to bring your lunch for a picnic in one of the lake's parks, and plan on grilling for dinner if you choose to.
Lake Texoma
One of the largest and most developed man-made lakes in the country, Lake Texoma receives on average over 6 million visitors every year. It becomes a popular Texas destination right around spring break and especially for college students. People enjoy sailing, surfing, water skiing, windsurfing, and fishing.
The lake is home to over 70 different species of fish, including catfish, bass, and crappie. Back in 2004, a world record for rod and reel catch was set there, when a blue catfish weighed in at 121.5 lbs! You'll find two wildlife refuges, and plenty of camping stops along the vast shoreline. Lake Texoma is right around an hour and a half drive north of Dallas on the Texas and Oklahoma border.
Canyon Lake
To the northwest of New Braunfels and resting along the Guadalupe River, Canyon Lake is a popular weekend getaway destination, especially for city slickers that are looking for an escape. You'll find a number of campsites along the shoreline, as well as being home to eight parks. Swimming and fishing are popular, and also kayaking, water skiing, scuba diving, and parasailing. As far as dry activities go, horseback riding, camping, biking, and hiking are also fun things to do with you and your family.
Lake Amistad
Arguably one of the most beautiful lakes on our list, Lake Amistad rests right along the Mexico border, just to the northwest of Del Rio. Long ago it was home to Indigenous Americans that left their mark with cave paintings and drawings that are still visible to this day. Water activities include boating, water skiing, scuba diving, and swimming.
Every year the lake hosts a fishing tournament that draws in not only competitors from around the country but around the world. The natural surroundings around the lake also create an excellent opportunity for camping and hiking enthusiasts as well.
It was really hard to narrow it down to a handful of some of the best lakes in the state of Texas, but we're sure that you'll whichever lake you decide on visiting when you do. Each one offers you something a little different, whether it's the beautiful scenery that you're searching for or the amazing water activities that'll bring you more of an exciting experience.
10 Best Lakes in Texas for Families