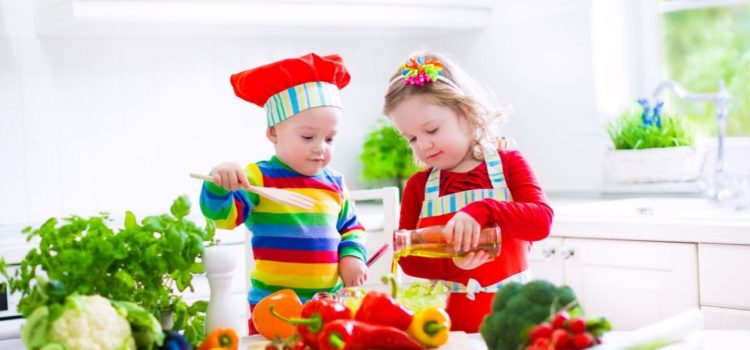 If you follow any of our travel adventures, you may know that we love to experience different cultures through food. Our daughter has a love of the culinary arts, among other arts. Santa Fe, New Mexico is one of our favorite destinations because of this. An upcoming trip to Costa Rica will likely include a cooking class and chocolate tour. Food is a great way to get to know people, and to understand their culture. Thus the past two gift occasions our daughter has received a stand mixer and instant pot. So, we have an idea of the best gifts for kids who love to cook.
"You learn a lot about someone when you share a meal together." ~Anthony Bourdain
Are you looking for the perfect gift to get for the woman in your life who loves spending time outdoors? If so, check out this list of wonderful gifts she would love to receive from you. Being outside is a true gift in and of itself. There are lots of women out there, like me, who get outdoors for mental and physical health. Not to mention fun. These amazing gifts for the outdoors woman in your life are sure to inspire a meaningful gift giving experience.
If you are wondering what to get an outdoorsy girl, you've come to the right place. In all honesty, this list is comprised of items that I've either splurged on myself or are on the list of things that I want.
Insider Families earns from qualifying purchases through affiliate links. Many of the links below are affiliate links. Thank you for supporting our creative efforts.
Have an aspiring young chef in your family? Here are a few gifts for kids who enjoy cooking and being in the kitchen creating their masterpieces. Whether they are just getting started or are more experienced, kids will love these fun cooking gifts. Many of these are also excellent Christmas gifts for teens, or tweens. Here's our 9 best gifts for kids who love to cook!
Insider Tip: Looking for other gifts for loved ones. We've got some great gift guides, including amazing gift ideas for outdoors women.
This collection has everything a young chef needs and includes a handy tool caddy with a rotating nonslip base for easy storage. What's included in the collection: pizza cutter, rolling pin, measuring cups, spoons and more. All the tools are dishwasher safe, recyclable and BPA free. This is an aspiring baker's dream!

The Cooking Class recipe book allows kids to take over the kitchen and helps teach basic cooking techniques in a kid-friendly language that's easy for them to understand. The recipes are fairly easy and full of fresh, healthy ingredients to inspire young chefs.

Made from premium nylon materiel the knives have nonslip handles and a serrated edge for precision cutting of lettuce, salad, cheese or bread. There are three knives included in the set (large, medium and small), each with a different color. These are great for kids just getting comfortable with cutting. Even our six-year old likes to jump in and help out just to get to use these.

Kids can be an official chef with these adjustable chef aprons. The set includes 4 different colored aprons. Each have a pocket on the apron (for small toys, candies, a paint brush). The aprons are ideal for for cooking, science projects, decorating or any other messy activity.

A large starter baking kit that has everything a child needs to enhance their cooking and baking stills. This deluxe starter kit includes 39 pieces for kids to create their own cooking masterpieces. The kit is perfect for those just starting out or even those who have more practice. From a flower shaker to egg separators, kids receive everything they need to get started. Even an electronic scale, hand mixer, and non-stick pans are included in the set.

Great for kids, the Wavy Chopper Set includes 4 different colored wavy choppers and is perfect for preparing and cutting crinkle-cut carrots, cucumbers, potatoes or other small vegetables. The easy grip and comfortable handle will help keep their little fingers safe and away from the blade. This one even has the added bonus of making vegetables fun!

This pizza making kit comes with a wood pizza board, personal pizza pan, a plastic pizza cutter, and a sauce ladle. The set also features 3 unique pizza recipe cards for all levels of experience and a blank recipe card so children can create their own pizza recipe.

A set of 3 cooking tongs, available in a variety of different colors, with stainless steel construction and top grade silicone heads that are heat resistant up to 480 degrees Fahrenheit. These tongs make for great stocking stuffers.

Young chefs will enjoy this book full of kid-friendly and kid-tested recipes. Kids will love using the step-by-step photos, with tips and techniques included, to create their breakfast, snacks, desserts, or dinner recipes.
The Gifts that Give Back
While a child appreciates a gift that they love, an even better feeling comes from giving back. We don't do it often enough. But we do make an effort to share the foods produced using these culinary gifts. A KitchenAid Stand Mixer was our daughter's big Christmas present last year. She's used the mixer to make cookies and then delivered those freshly-baked cookies to the senior center in our neighborhood. Find a way to share the food produced with these gifts for kids who love to good for a real impact!
Other Fun Gift Ideas
One of the things we love as much as cooking and traveling is being outdoors. Much of our time is spent exploring the mountain of Colorado. Here you can find gifts for the outdoors woman to warm both her body and heart!
Gifts for Star Wars Lovers
Do you have a Star Wars fan in your house? We have a few! Here are gifts that are sure to please any Star Wars fan!
Tech Gifts for Kids Who Travel
While generally we try to limit tech for our kids, it plays a part in keeping everyone entertained when we are traveling. Find out our favorite tech gifts for traveling families!
Best Joke Gifts: Poop Emoji Gifts
My sister and I have had a running poop emoji gift war for a while now. Our ultimate poop emoji gift guide includes gifts that we've already given and received as well as a few that are now on the list for future gift giving opportunities.
Unique Gifts for Writers
Clearly I love to write, almost as much as I love to travel. If you have a loved one in your life who also loves to write, you are sure to find gift inspiration for them on our list of unique gifts for writers.
Do you have a child who loves to cook? What have you done to encourage that culinary interest? Any cooking or baking gift ideas you would add to the list? Tell us in the comments below!
9 Best Gifts for Kids Who Love to Cook