Winter giving you the blues? It is around this time of the year that we start craving some sun and sand. A beach fix is often what we need to rejuvenate ourselves and our kids. Let us help you narrow down the perfect destination for your family with our round up of the best beach destinations in the USA for families.
Are you planning on taking your family to the beach this coming year, but want to head somewhere different? We've got several beaches that would be right for you depending on what part of the country you live in. Here are some of the top beaches in the USA that are family-friendly, and have several activities and attractions for you to visit.
9 best beach destinations in the USA for families
There's no doubt that there are beautiful beaches around the world. These are just a few of the ones in the US that we think are great for families.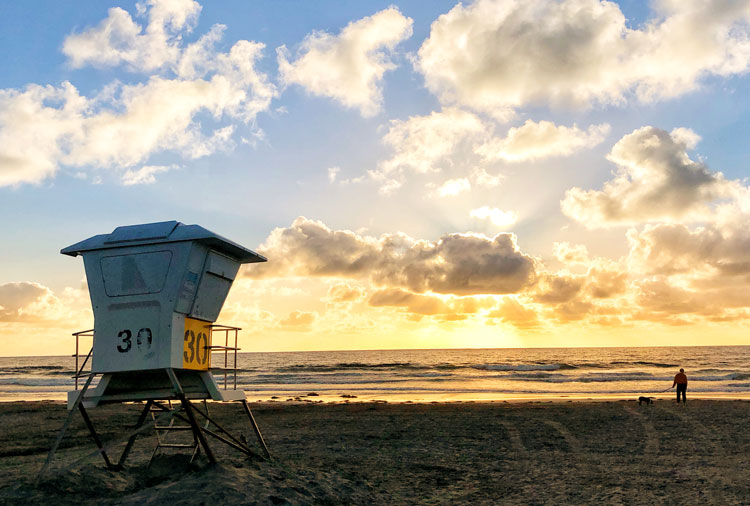 La Jolla Shores Beach (California)
The La Jolla Shores village is quaint with an authentic beach town vibe. While still upscale, this area isn't quite as full of tourists and Instagrammers as The Cove and Bird Rock. The sandy beaches of La Jolla Shores are full of surfers, kayakers and families. There's a fun park (Kellogg Park) right on the beach and many other fun activities for families from an aquarium to tide pools. Be sure to book a room at La Jolla Shores Hotel!
St Simons Island Beach (Georgia)
St Simons Island is a quaint southern beach town, one of the Golden Isles, located on the Atlantic Coast of Georgia just north of Florida. Not only does the island have spectacular beaches, but also a deep history, authentic southern food and lots of things for a family to do. This beach town is sure to charm the entire family. Though you may be going for relaxation in the sun there are lots of fun things to do for a family from hunting for tree spirits and visiting a historic lighthouse to playing in the water park. Also, be sure to make a visit to Jekyll Island to learn about sea turtles and see the historic mansions.
Coronado Central Beach (California)
Just west of San Diego, California, you'll find Coronado Beach (Central Beach) that is located on Coronado Island. This family-friendly beach attracts sunbathers, swimmers, and surfers from all around.
The beach has lifeguards, restrooms, showers, volleyball courts, and even a sunken ship that you can see when the tide is low. You'll want to stop in at the Moo Time Creamery for a cool treat, or the Coronado Cupcakery for other sweet eats. Your family can enjoy biking around the island thanks to the many bike rental shops that you'll find there.
Outer Banks (North Carolina)
The Outer Banks in North Carolina are made up of several barrier islands and gorgeous beaches. Kitty Hawk, Kill Devil Hills, Southern Shores and Nags Head are a number of beaches in the Outer Banks your family will love. The beaches are not only attractive and well-kept but also wonderful for many beach and water activities as well.
Lifeguard Beach – Ocracoke Island (North Carolina)
Looking to escape the over-crowded beaches? On Ocracoke Island North Carolina, also part of the Outer Banks, there are over 16 miles of sandy beaches for you to choose from. Yet Lifeguard Beach N.C is the only pristine beach on the island that has lifeguards on duty.
To get there, you'll have the privilege of taking one of Hatteras Island's free ferries to the island that's 12 miles out from shore. The waters are fairly shallow there, making it perfect for children to wade in the waters.
Hilton Head (South Carolina)
Hilton Head is a great destination that not only has a great beach area (Coligny Beach). But you'll also find many other activities and places to visit as well. Hilton Head has some amazing golf courses. The Coastal Discovery Museum is free. Harbour Town, offers plenty of shops and cafes for your family to check out.
There are even ice cream shops, eateries, and gazebo areas along the beach to help you escape the direct sunlight for visitors with sensitive skin.
Myrtle Beach (South Carolina)
Also, located in South Carolina, the pristine sands of Myrtle Beach is another family-friendly beach many families love to vacation at. It's a touristy town with theme parks, waterparks, tourist attractions, and an aquarium.
Pensacola (Florida)
Florida families love Pensacola Beach for the many activities you can enjoy there. The waters can be dangerous at times, but the beach provides colors to help you know if the water is safe. Visitors enjoy swimming, fishing, parasailing, surfing and snorkeling on this beach.
There are even Dolphin tours that you can go on to catch a closer glimpse of these playful creatures. There's also a Naval Aviation Museum the kids will enjoy and a historic lighthouse to check out.
St. Augustine (Florida)
Last on our list, St. Augustine is a wonderful place to visit with the family. The beaches are beautiful, and there's so much to see and do in the city. Places you'll enjoy include Ocean Hammock Park, the Castillo de San Marcos, a 17th-century fortress, and plenty of little shopping areas to visit.
Other Family Friendly Beach Destinations
Castaway Cay, Bahamas
This private island owned by Disney can only be accessed via a Disney Cruise. And, it really is reason enough to take a Disney Cruise. The pristine waters and sandy beaches are matched by Disney's top notch service.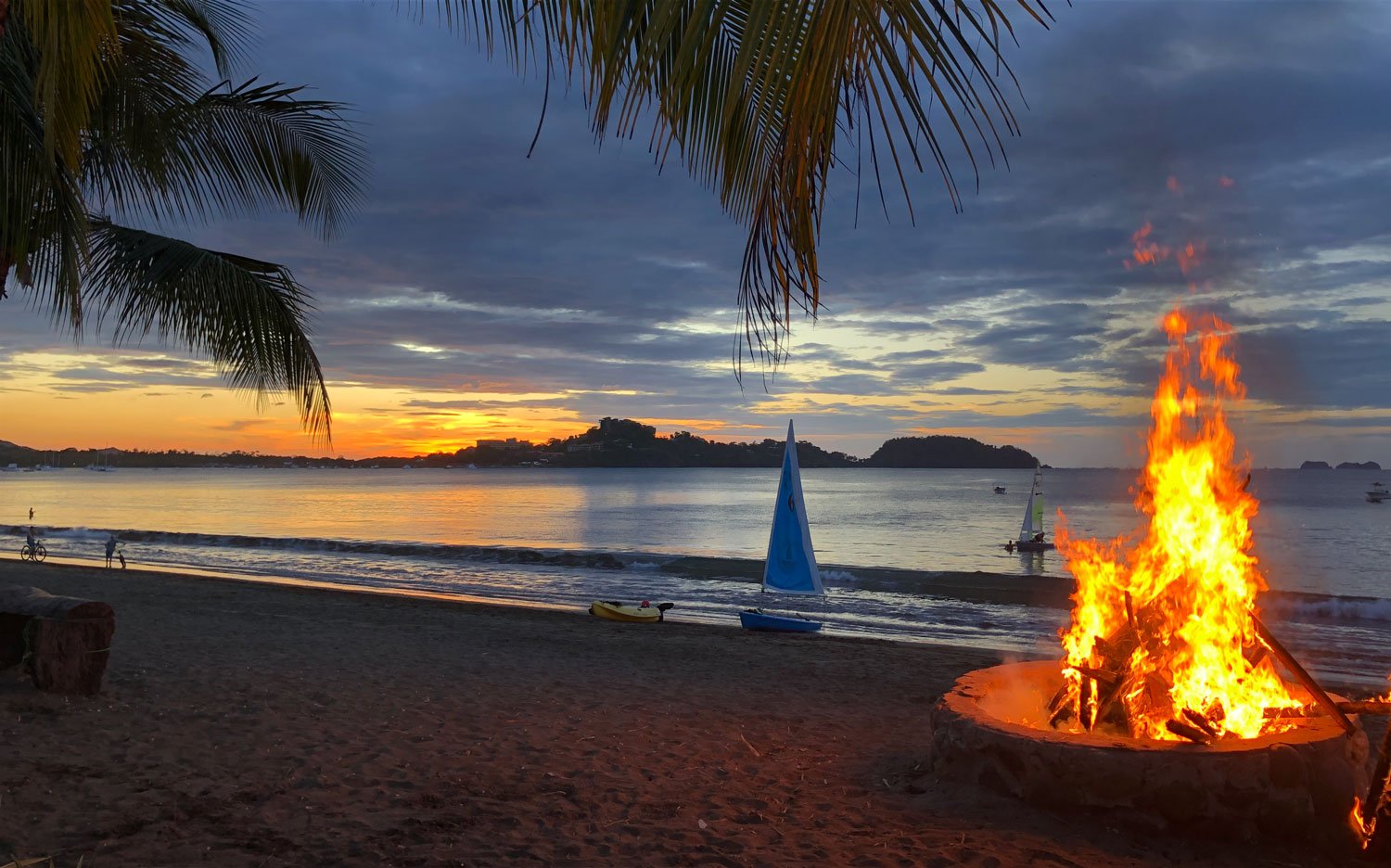 Playa Potrero, Costa Rica
Perhaps the place of the most beautiful sunsets in the world, Playa Potrero is a sleepy beach town with a Tico flair. Fresh fruit stands, yacht clubs, Costa Rican cuisine are here for all to enjoy with English spoken widely. And, not too far away is the rain forest or volcanoes. Plan a day to take the Palo Duro Boat Tour to see monkeys, crocodiles and birds.
These are several beaches across the United States that are not only known for their beauty but also for how family-friendly they are. We deem these the best beach destinations in the USA for families. But we'd love to hear in the comments below what other beaches have you discovered on your travels that offer a wonderful time for families!
Best Beach Destinations in the USA for Families