While our family wanted a more off-the-beaten-path beach destination in Costa Rica, Tamarindo beach has much to offer visitors. It's a tropical paradise, with swaying palm trees and waves that lazily crash onto the white sandy shores.
In the Guanacaste Province of Costa Rica, rests the beach town of Tamarindo. There along the coast, you'll find Tamarindo Beach, a popular vacationing and surfing destination. Here there are plenty of water activities, places nearby to visit, and great nightlife in town.
This is also a great place to learn Spanish. Several language schools offer week long intensive courses often including accommodations with a local Tico family.
So, here's more on Tamarindo Beach, and what you can expect when you visit.
Insider Tip: If you are looking for a quieter beach town in Costa Rica, check out Playa Potrero!
Tamarindo Beach Activities
No matter if you're visiting with your family, or there on your honeymoon, there's so much to do at Tamarindo Beach. Like mentioned earlier, the swells and breaks make perfect conditions for surfing.
The waves aren't too harsh, so even if you're a novice, you shouldn't have too difficult of a time. There's also rentals and places that offer lessons, to get you started. Visitors also enjoy kayaking, sailing and sport fishing.
It's a hot spot to fish for marlin. Because it's such a great surfing location, swimmers will want to pay close attention to any advisories that may be issued.
Tamarindo Land Adventures
Need a break from the beach? When it comes to land activities, Tamarindo offers horseback riding, bicycling, hiking, rafting and golfing.
While you're there, make sure that you spend time exploring Marino Las Baulas National Park, also known as Playa Grande, which is dedicated to protecting endangered wildlife and the area's natural beauty.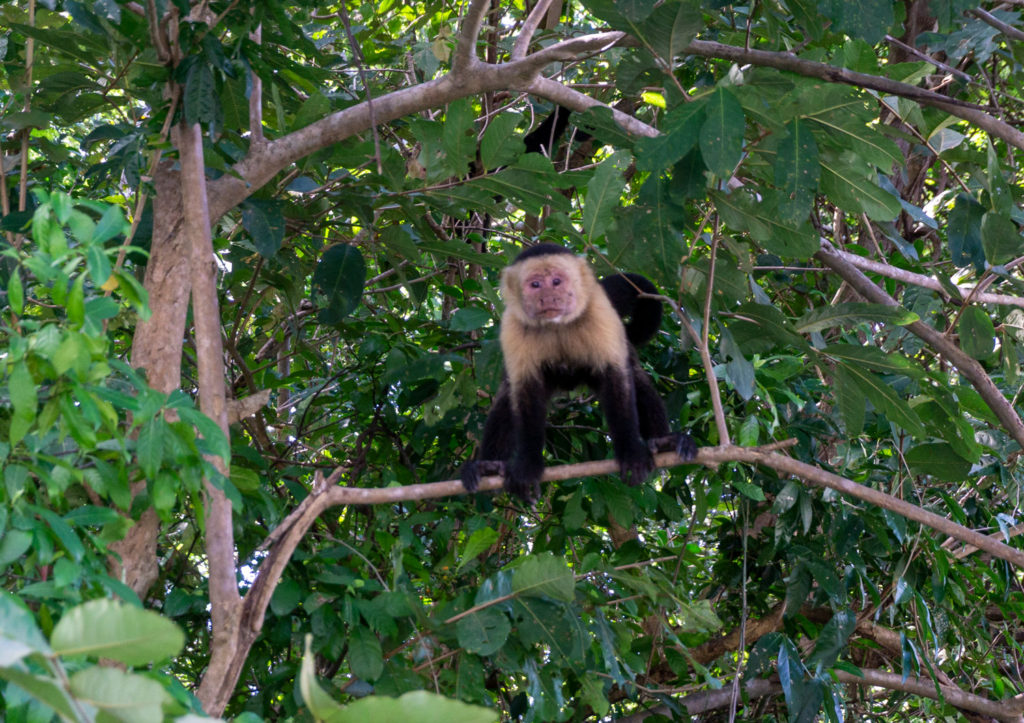 You can also day trip to a national park, and take a tour such as the Palo Verde Boat Tour. Or, break your Costa Rica vacation up and spend a few days in different areas to experience beaches, rain forests and volcanoes with a 7 day Costa Rica itinerary.
The Town of Tamarindo
Many Costa Rica beaches are difficult to get to, but not Tamarindo Beach. It's a touristy area, so there are roads that will take you directly to the beach. Even though it's a popular place to visit, it doesn't become too overly-crowded or commercial that it ruins your experience.
Visitors often stay for a number of days to enjoy and explore the surrounding Guanacaste area. The town of Tamarindo has several souvenir and gift shops, and plenty of other entertainment for you.
Great Restaurants Abound in Tamarindo
A trip can't be complete without some tasty food options to satisfy your hunger. When you're looking for great places to eat, the locals suggest Surf Shack, which serves up burgers and fries.
Maybe you prefer a healthier option? The Green Papaya is an excellent choice. There are fine dining options, including Patagonia, Langosta Beach Club, and La Pachanga.
Tamarindo Nightlife and Sunsets
You can't fully appreciate Tamarindo unless you visit the beach just before sunset. It's like walking along the shores of paradise while providing a romantic setting for you and your loved one.
After that, kick back with a drink in your hand, and watch the starry night and listen to the crashing of the waves. If you're feeling in the mood for a little music and dancing, you're in luck. The town has several bars and discos where you can dance late into the night.
How to Get to Tamarindo
The easiest way to get to Tamarindo will be to fly into Liberia airport and take a shuttle. It is about an hour drive. The roads are well paved to this beach town, so renting a car is also an option as it will be less scary than driving to some other Costa Rica beach destinations. Driving from the San Jose airport will take anywhere from four to six hours. There is also an airstrip in Tamarindo if you want to try to fly directly into town.
Tamarindo Costa Rica Hotels
Tamarindo has almost any type of lodging you could need. From boutique hotels and Airbnbs to chains such as Marriott, you are sure to find a lodging option to suit your needs.
And, be sure to check out our guide to the best beaches in Costa Rica!
Be sure to download our free printable Costa Rica packing list!
Are you thinking about visiting Tamarindo Beach on your next visit to Costa Rica? Or maybe you've already taken the trip and would be willing to share your experience with us, and what else would you recommend for a first-time visitor?
Costa Rica's Tamarindo Beach