The holidays are around the corner. Are you a planner, or a last minute shopper? You may know that we prefer to give experiences over things. But… there does need to be something physical under the tree for the kiddos. And, there are plenty of material gifts that can be meaningful. If you are looking for a gift for someone who aspires to be a writer, is a traveler, loves technology, or is a Star Wars fan we have ideas of gifts for traveling families and more!
Amazing Gifts for the Outdoors Woman
If you follow us, you know that the one things we love as much as traveling is being outdoors. Much of our time is spent exploring the mountain of Colorado. I particularly had fun compiling this list because these are all of my favorite items. Here you can find gifts for the outdoors woman to warm both her body and heart!
Holiday Gifts for Writers
If you have a writer in your life, you know how hard it can be to come up with gift ideas for them. We've got some inspiration for you — the most unique gifts for writers. Not only are these great gifts for writers, but also great gifts for anyone who loves literature. From unusual to just plain cool, here are a few gift ideas for the aspiring writer in your life.
Holiday Gifts for the Star Wars Fan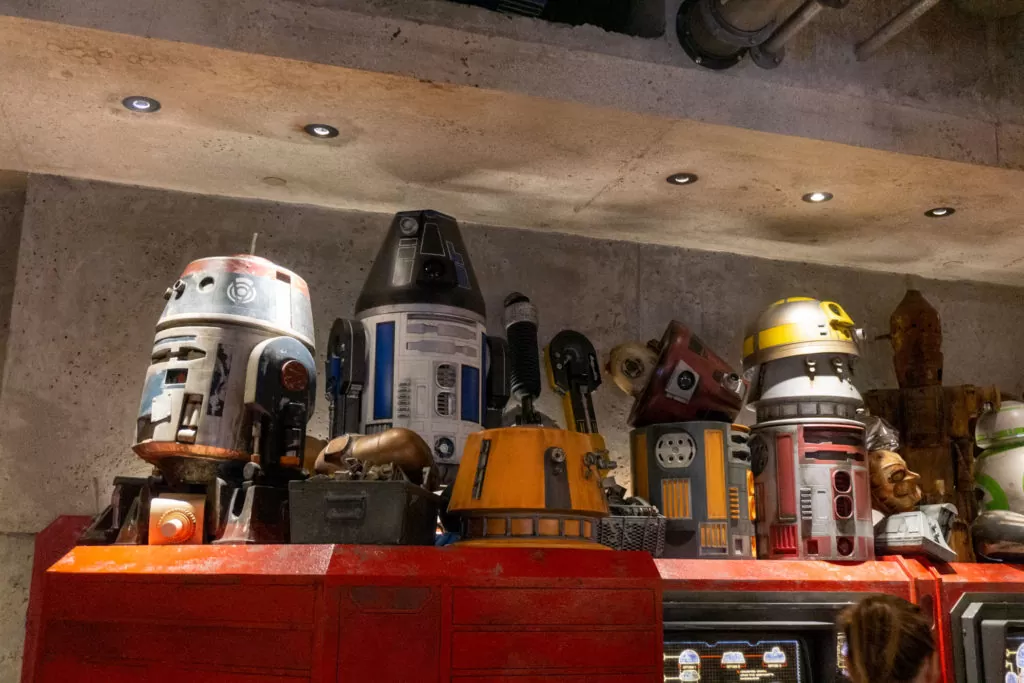 Our family loves Star Wars. One of the many Star Wars movies are featured for our Friday movie night. We chose a Disney Cruise based on the Star Wars Day at Sea. We recently visited Disney World to check out the new Galaxy's Edge. When gift giving opportunities roll around, I am always on the look out for the best Star Wars gift ideas. There are some pretty fun and exciting gifts out there to choose from. Do they also love to travel? Combine a love of Star Wars with the love of travel and take them to Galaxy's Edge for one of the ultimate gifts for traveling families. From crazy cool or extremely useful, here are a few other gifts that will please even the most finicky of Star Wars fans.
Gifts for Traveling Tech Loving Families
We like to try to be a low tech family. Generally we spend a lot of time out in nature. Many of our vacations revolve around outdoor activities. But every once in a while we take a trip that requires long travel days. And, then technology plays a part in keeping everyone entertained. Find out our favorite tech gifts for traveling families!
Gifts for Kids Who Love to Cook
We strive to experience different cultures through food. Our daughter has a love of the culinary arts, among other arts. Santa Fe, New Mexico is one of our favorite destinations because of this. An upcoming trip to Costa Rica will likely include a cooking class and chocolate tour. Food is a great way to get to know people, and to understand their culture. Thus the past two gift occasions our daughter has received a stand mixer and instant pot. So, we have an idea of the best gifts for kids who love to cook.
Poop Emoji Gifts
The poop emoji, also known as the pile of poo emoji, has gained a semblance of notoriety. Over the past couple of years through a poop emoji gift war with my sister, I have earned expertise in choosing and delighting family with the very best poop emoji gifts. Enjoy our expertise and find the best poop emoji gifts for your loved ones.
Teaching Your Children to Give Back
While we want to give our loved ones meaningful gifts, it is most important to also teach our children to give back. Before gifts are unwrapped this holiday season, here are some ways to teach your children to give back. Maybe you could even find a way to volunteer on your next vacation as one of the best gifts for traveling families.