When traveling to the Colorado Springs area with children, be sure to find lots of kids activities in Colorado Springs to keep the children entertained throughout the trip. Luckily, the city is home to plenty of fun and enjoyable attractions for people of all ages, making it an excellent spot to travel to with your family. If you want to create unforgettable memories while exploring, visit one or more of these top kid-friendly hot spots in the Colorado Springs area.
Check Out the Penny Arcade
The Manitou Springs Penny Arcade is a popular attraction for residents and tourists alike. Not far from Colorado Springs, it's an incredible spot to visit when you want to make memories and have fun with the kids. Walking into the building is like walking into a time capsule because it looks like something that came straight from the 70s. 
There are dozens of arcade games available for children to play and enjoy. However, adults can get in on the fun, too! So if you're a fan of arcade games and want to share that love with your children, be sure to check out this cute and cozy spot.
Enjoy Whitewater Rafting
If you're visiting the area between May and September, consider going on an exciting whitewater rafting adventure. Ride in a raft on the Arkansas River while enjoying the scenery around you. Take in the fresh air and the cool breeze that you experience while riding over the currents. Of course, some rides are more exhilarating than others. If you want to go on an adventurous ride, you can certainly do that. If not, you can go on a calmer whitewater rafting ride and still enjoy the experience of being out there with the kids.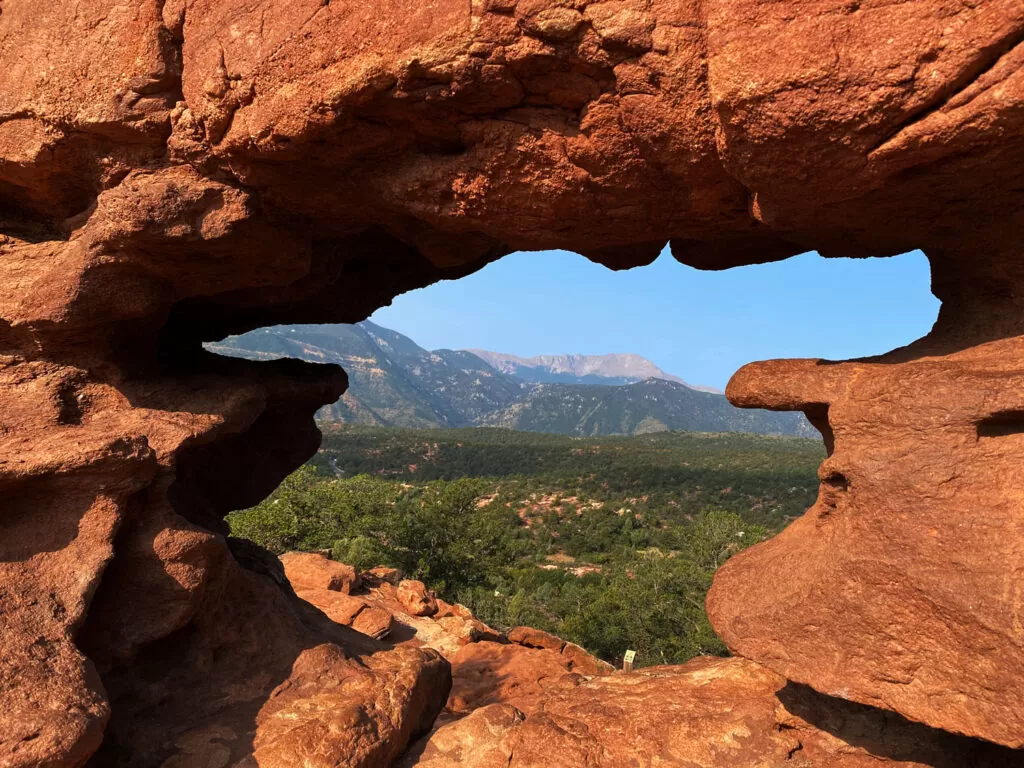 Visit Pikes Peak
People love to visit Pikes Peak, one of Colorado's iconic mountain peaks. You can take a ride to get as close to Pikes Peak as possible, enjoying the stunning sight of the snow-covered mountains and beautiful trees that surround them. Take the newly refurbished Cog Railroad on a 9-mile adventure to the top of Pikes Peak. Be sure to purchase tickets in advance for this three-hour round-trip experience where you will likely spot wildlife along the way and be rewarded with spectacular views at the top.
Explore the Cheyenne Mountain Zoo
Don't forget about taking the kids with you to the Cheyenne Mountain Zoo, an incredible spot to visit to see different exhibits. The zoo is home to dozens of wild animals, including giraffes, penguins, otters, and hippos. Your children will love getting the chance to get close to these incredible species. It's a great way to learn and have fun simultaneously.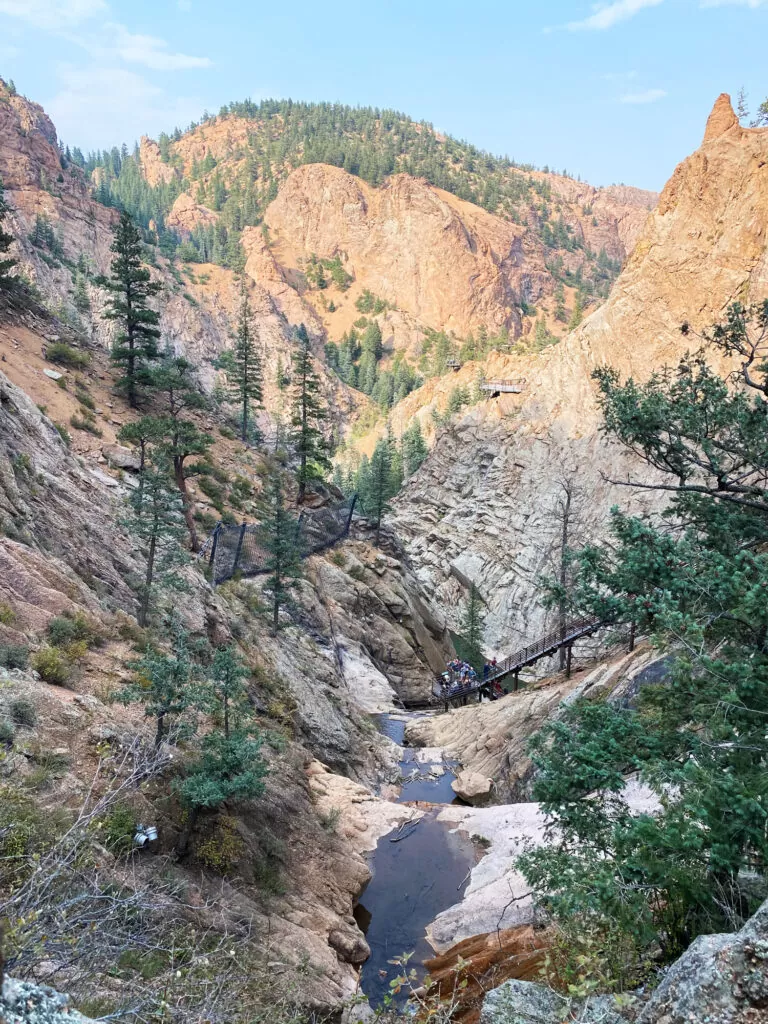 Visit a Waterfall
Some of our favorite Colorado waterfalls are located in the Colorado Springs area. Seven Falls is one that offers an easy walk to the falls, but challenging steps up to the top for more adventurous kids. Someone in the group not feeling up for a hike. They can always take the elevator to the viewing platform to take in the sights without the climb.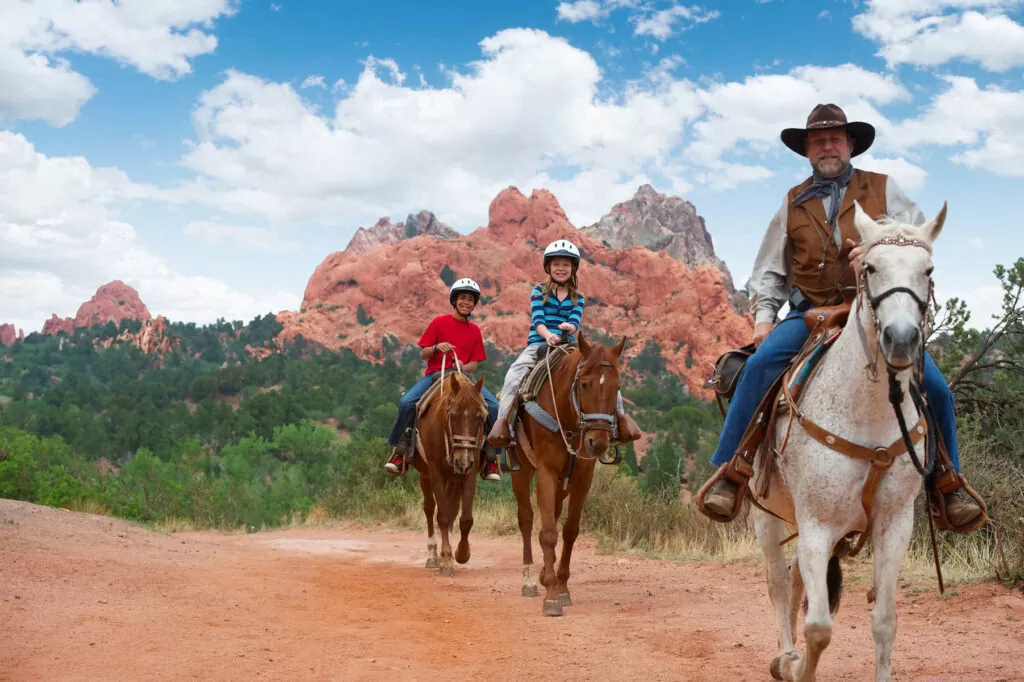 Go Horseback Riding
Garden of the Gods horseback riding adventures are an amazing way to see the area. What better way to tour the Garden of the Gods than the way early settlers did? Experience the scenery and get up close to the red rocks on horseback!
Explore a Castle
Surprisingly, Colorado is home to a few castles. The Miramont Castle is a victorian-style historic house museum that shas been said to be haunted. The Miramont castle museum is located in Manitou Springs and has 42 furnished rooms that you can tour, where visitors especially enjoy the Queen's Parlour Tearoom. Visit to take in some local history and unique architecture.
Tour a Cave
Not so surprisingly, Colorado is home to a variety of caves. Cave of the Winds is certainly rich when it comes to its history. It happens to be one of the oldest continuously operating attractions in all of Colorado, dating clear back to 1881. There's also evidence that the Apaches nation once considered this location sacred for a number of centuries. Located in Manitou Springs, this cave has 3 tours for you to choose from, all of which offer you incredible views. 
Keep the kids entertained while in Colorado Springs by checking out some of these great attractions. Each of these attractions is perfect for kids, offering plenty of opportunities for them to learn, explore, and have fun.
Top Kids Activities in Colorado Springs