Costa Rica is an ideal International destination for both adventure and relaxation. As an International destination, it is best to plan to visit for more than a week. That is exactly what our family ranging in age from seven to seventy did. Ten days is enough time to see the wildlife, national parks, and to experience the beach. So, what all can you do in 10 days in Costa Rica, and which destinations should you plan on visiting?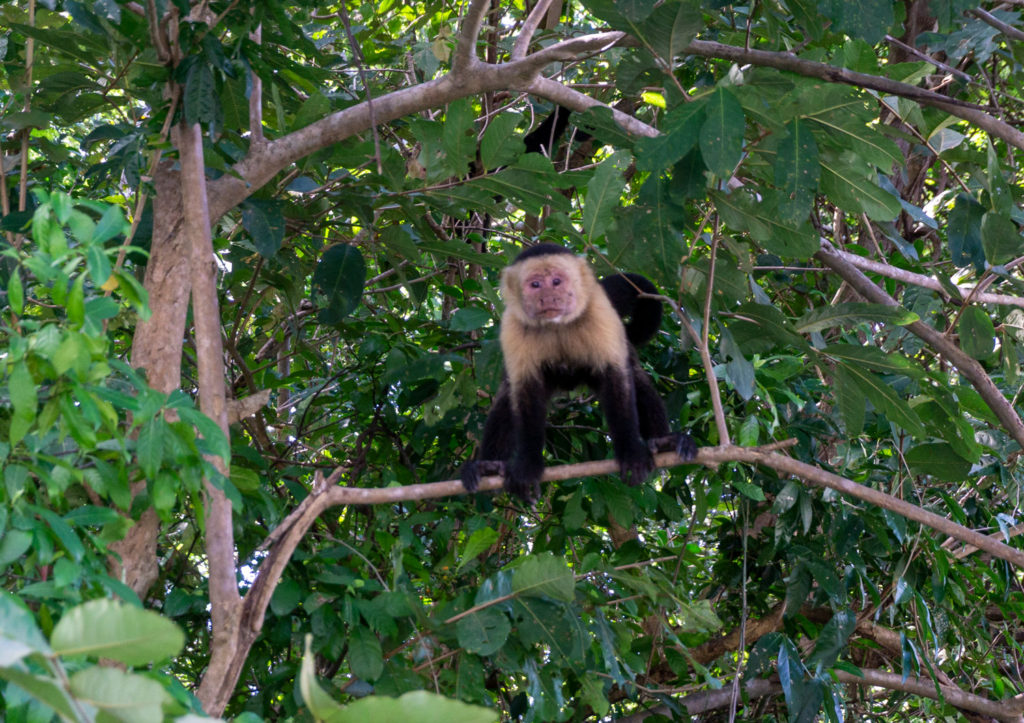 While Costa Rica is a relatively small country, road travel is not entirely smooth. Costa Rica driving can take longer than expected. You will want to be very organized in planning your Costa Rica travel to make the most of your time in this Pura Vida nation.
Below we've provided a 10 day itinerary with a few different variations for your Costa Rica adventure. Make your plans based on whether seeing wildlife in the rain forests or dipping your toes in the sandy beaches is the priority for you and your travel companions. Or, whether adventure or relaxation in the sun is your priority. No matter what a Costa Rica trip is sure to deliver.
Variations of 10 Days in Costa Rica Itinerary
The first itinerary below is what our family chose for our Costa Rica with kids vacation. But there is so much to see and do. We've provided a couple of additional ideas that you might want to consider in planning your Costa Rica travel itinerary.
Costa Rica Itinerary 1: Arenal Volcano to Guanacaste
Arrive to the Liberia airport. Head to Arenal Volcano and the La Fortuna area. Note, if your flight is a late arrival you may want to spend the night and head out the next morning.
Spend 5 days in the Arenal Volcano area. During that time be sure to visit the hot springs, take a sloth tour, hike Arenal Volcano National Park, tour the Mistico hanging bridges, take a chocolate tour and for adventure go zip lining.
Spend the other 5 days in one of the beautiful beach towns of the Guanacaste region on the Pacific Coast of Costa Rica. We chose Playa Potrero, but many of the best beaches in Costa Rica are in this area. Here be sure to work plenty of beach time and relaxation into your schedule. But from here take a day trip to Palo Verde National Park to see White Faced Capuchin Monkeys and more. Also take a sunset tour and go snorkeling. If you are into fishing, you may want to charter a fishing boat. More than a full day trip, but you might want to think about spending a night in Santa Teresa, known for its surfing and water sports.
Costa Rica Itinerary 2: Arenal Volcano to Monteverde Cloud Forest to Manuel Antonio National Park
Fly into San Jose and head to Arenal Volcano area and La Fortuna first.
Spend four to five days at Arenal Volcano. As in the itinerary above, visit the hot springs, take a sloth tour, chocolate tour and be sure to explore Mistico Hanging Bridges. Then head to Monteverde Cloud Forest.
Spend two days in Monteverde. Stay in Santa Elena. Save ziplining for this cloud forest reserve where you can fly over the cloud forests. Go hiking and bird watching. And, if you missed the hanging bridges in Arenal, you can find others here.
For three days enjoy the white sandy beaches and turquoise blue waters of Manuel Antonio, as well as the surrounding rainforests. This is an ideal place to both enjoy the beach, and experience Costa Rica's amazing wildlife.
Costa Rica Itinerary 3: Arenal Volcano to Tortuguero National Park to Puerto Viejo
Fly in to San Jose and head to the Arenal area first.
Spend four days at Arenal Volcano. Be sure to visit the hot springs, take a sloth tour, chocolate tour and explore Mistico Hanging Bridges.
Then head to Tortuguero National Park. Here take a boat tour of Tortuguero National Park and the Barra de Colorado Wildlife Refuge. Take Tortuguero turtle tour, if you can during nesting season for a turtle nesting walk.
Then head down to one of the beautiful beaches near Puerto Viejo such as Punta Uva for some R&R.
What are your favorite areas of Costa Rica?
We tried to cover the best of Costa Rica in 10 days. Have we missed any destinations that you think should be a part of a ten day Costa Rica itinerary? Which do you think is the best Costa Rica itinerary. It really ma depend in what your interests are, and also which airport is easiest to fly into.
We've heard wonderful things about Corcovado National Park and the Osa Peninsula. But they are so far away from the other places that you will want to visit we haven't figured out how to work them into a ten day itinerary. It would be much easier to incorporate into a Costa Rica itinerary for 14 days.
More About Costa Rica
Do you need to know Spanish to vacation in Costa Rica? No. It is helpful to know a few Spanish phrases and to make an effort. But English is widely spoken.
Costa Rican food is delicious. Fresh fruits and gallo pinto are popular breakfast items. Arroz con Pollo was my favorite dish. But I tried traditional Casado at several sodas throughout the country. I loved that different regions added their own flair to traditional dishes. In Playa Flamingo coconut flavor was incorporated in the rice and beans making an interesting variation.
Costa Rica has several different climates so you will want to pack for all different kinds of weather. Swim wear and sandals for the beach, and rain jackets and hiking boots for the rain forest. Be sure to check out our printable Costa Rica packing list.
Costa Rica has something for everyone. We visited on a multi gen family vacation. But I can only imagine it would make for the ultimate Costa Rica honeymoon.
The Ultimate 10 Days in Costa Rica