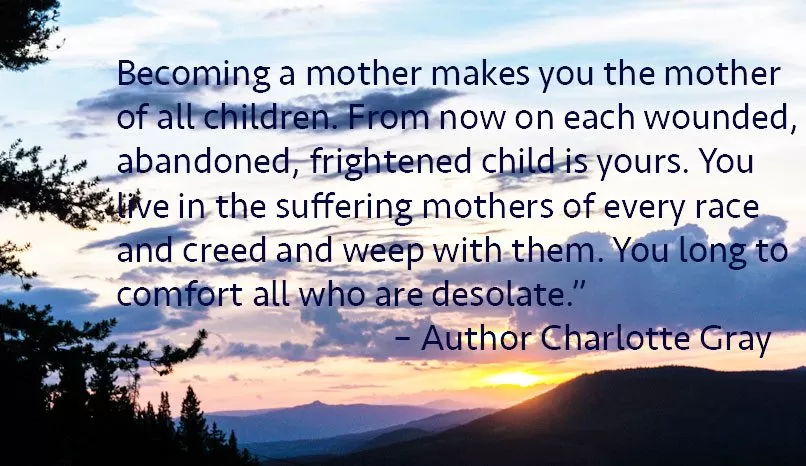 I've always abhorred Hallmark holidays. My husband learned long before he was my husband that I had no desire to have a romantic date for Valentine's Day or receive flowers or chocolate on that day. It is all too contrived for me. But once I became pregnant with my first child I wanted to celebrate Mother's Day. At the time I really had no idea what it meant to be a mother. I only knew what it was like to have a life growing in my body and I wanted to celebrate that.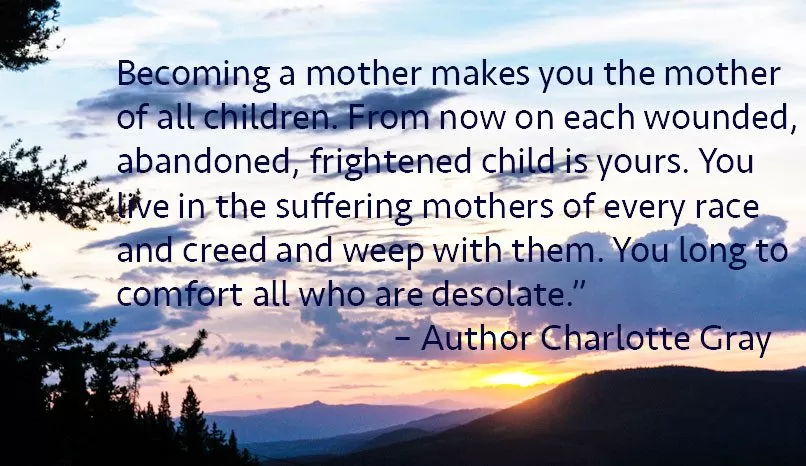 I know how fortunate I was to have been able to easily conceive and give birth to a healthy baby and then to have had another after an emotional miscarriage. Two beautiful, mostly healthy children. I do things for them daily that I never could have imagined doing for any being, and only occasionally feeling like it is too much. When I first started cleaning little bottoms I thought about how my mother did that for me all those years ago. When I am doing my best to comfort one of my sick children I think about how my mom got into a tub of ice water with me when that was what the doctor directed her to do to bring down my dangerous fever. How do you thank someone for these things? And, not just the everyday mothering tasks, but for putting up with irrational emotions during puberty. Supporting you no matter what. I could go on.
These are the kinds of things that I do and will continue to do daily for my children that I don't give a second thought to. As someone who toyed with the idea of a career as a doctor until she had to scrub rotting flesh off a leg and proceeded to immediately drop that career path, I now deal with more bodily fluids on a regular basis than I ever could have imagined. I do this without a second thought. And, I feel thanked every single day. The hugs every morning before school. The cuddles at night before bed. The joy realized after being so frightened to ride that bike without training wheels when they realize that's exactly what they are doing.
Mother's Day nears and as I continue my busy life working and taking care of my young children I fail to come up with that gift that could truly thank my mom for all she has done for me. I think about sending last minute flowers but know that doesn't fit her, maybe I am successful in coming up with an experience to give to her. I (and her grandchildren) call her via Skype or FaceTime.
But this year the thing I really want to share with her is the realization that there is no material thing that I could give her to thank her for all she (and my father) has done for me, the opportunities that she gave me and how she has shaped the person that I am today. And that I know that is okay. All I can do is be that person and do the same things for my children that she did for me.
This also tears me up because I again know how fortunate I am. I am fortunate to still have my mother and father, to have a partner who is a good, involved father to our children. I may or may not be able to give my children everything that my parents gave me but I know there are mothers around the world who will never be able to come close to giving their children what I can give mine. Children who have no safe home, healthy food, emotional support or opportunity to make it through high school and to college. Mothers who loose their children in childbirth due to maternal health conditions where they live. Mothers who are so unlucky to outlive a child or a child who looses their mother too early. Sunday when I celebrate Mother's Day, I'm not just celebrating my amazing mother and all of the many other mothers and caretakers of children who are in my life, but I will also make it a priority to celebrate and hopefully even find a way to support mothers and children everywhere, however I can.
Save
Save
Save
Save
To My Mother for Mother's Day