As March 2020 arrived, many of us were looking forward to escaping somewhere warm when spring break rolled around. But spring break was cancelled. And our lives came to an abrupt halt. Thinking of traveling? Going to Colorado? Here are some things to think about before you plan your trip.
Now there's a glimmer of travel opportunities on the horizon. Those with RVs or camping gear may have already been hitting local camping sites that are open, or off the grid. My family has two local Colorado glamping weekend trips planned for June. We are hopeful that they can happen.
I've pulled out my imaginary crystal ball just to tell you what travel will look like this summer.
Colorado State Parks Open
This week most of our state parks started taking reservations again for campsites. Our Colorado National Parks are also navigating these waters, figuring out their plan for re-opening.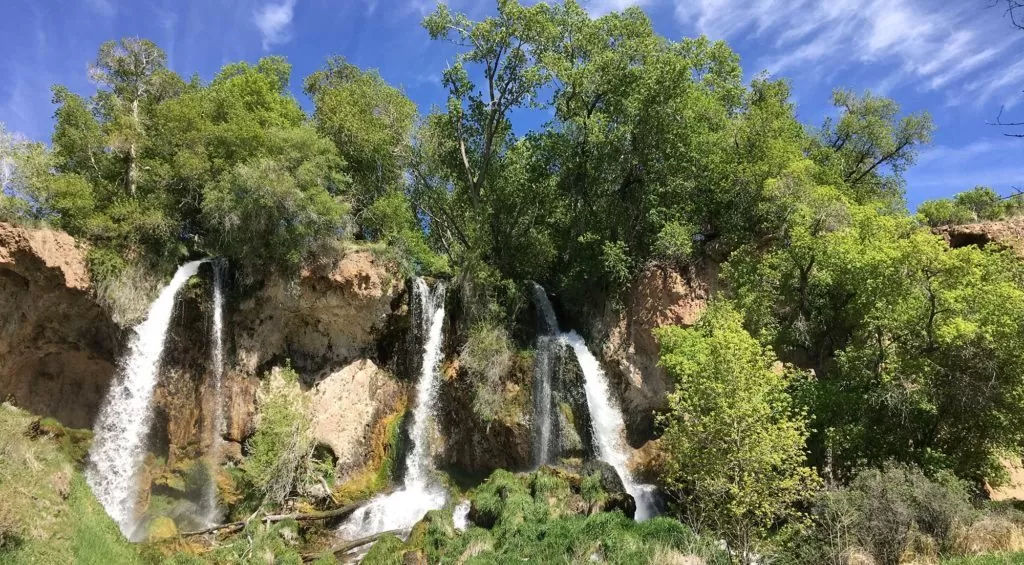 Does this mean travel for recreation is expanded past 10 miles?
But that still leaves conflicting information. We are still advised not to travel more than 10 miles from home. Or are we?
Governor Polis advised during his latest press conference that when traveling to state parks to first do all of your shopping at home and head straight to your campsite with as little contact within that community as possible. That indicates that travel over 10 miles away is now permitted, at least if your destination is a state park.
Considerations of Travel
Thinking of going to Colorado, or traveling within the state? What if you aren't one of the fortunate ones who has a RV or camping gear handy? Can you travel? When can you travel? What considerations should you think about before planning a trip, even just within Colorado? And, what Colorado destinations are accepting visitors?
What is your personal risk?
First and foremost, you probably need to evaluate your travel group. Is anyone high risk? Will you be coming home to be in close contact with anyone else who is high risk? If so, can you quarantine or stay away from those people for 14 days after your return? Many of our future actions will come down to personal choice, and personal responsibility.
How can you minimize risk?
How safe can you make your travel? If you travel in your own car and can minimize stops and contact with others you are probably staying pretty safe. But you will need to pack plenty of food, water and perhaps even your own cleaning supplies.
Air travel is a whole different ballgame. The airlines are doing their best to make flying safe. But there will be circulated air over extended periods of time. Likely this will make road trips and travel close to home popular for the summer.
This isn't bad news for those of us who live in Colorado. What better excuse to explore this spectacular place we call home?!
Hotel Safety
What about safety at your destination? And, financial considerations? As hotels and vacation rentals start opening up, you will want be sure to check out their hygiene policies and cancellation policies.
Daily housekeeping will likely be a thing of the past as minimal contact with others will be the norm. Hotels may have limited capacity so that social distancing is possible. Doorways that open to the exterior rather than an interior hallway may become more desirable. If and when pools open, there will be capacity limits. But this could be to your advantage, as you might be able to have your own private or semi-private pool for a limited time.
What is open?
Here in Colorado each county has different restrictions.
What will be open at your destination? Hopefully we'll see restaurants open at partial capacity. Hiking, biking and any other outdoor activities will be more popular than ever.
Eagle County (Vail) is currently only allowing residents to rent hotel rooms and reserve campsites per the most recent county health order, with exceptions for medical and essential travel. This is slated to change May 25, when the county moves to the blue stage of their reopening plan. At this time hotels will open at 50% capacity to out-of-county visitors. Restaurants will also be open at partial capacity. Outdoor dining will be even more popular than ever.
What local safety requirements are in place?
As uncomfortable as they are, masks are the new norm. Don't expect to go anywhere indoors near other people without them. Be sure you know what the local safety requirements are, and follow them.
How welcome will you be?
Also, local resident attitudes will differ. I think one of the biggest questions that I will be considering is, "How welcome am I?"
For one of our upcoming trips, I already called the campground and asked the lay of the land. I was told that county commissioners are petitioning the Governor for early exemption. That the county had very low infection rates. The manager's friendly attitude gave me the confidence that generally we will be welcomed.
The Balancing Act of Traveling Again
Tourism is an economic driver for many, many communities in Colorado and all across the world. Getting it back on track is imperative to our well being. Just as flattening the curve and looking out for our high risk community members is important. Navigating these new waters will be a balancing act.
Along the way, let's be sure to be respectful of local regulations, as well as kind and non judgmental.
Wishing you all some sort of happy and safe travels or adventures this summer!
To Travel, Not to Travel? How Far to Travel?