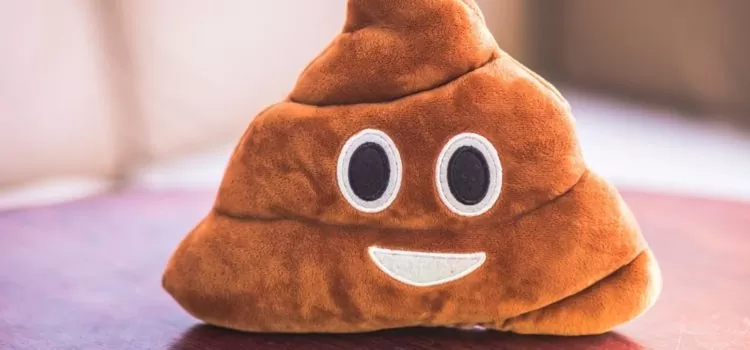 I know. I've been off track a bit this month in writing off topic. But, this is one that I just have to share. It is not related to family travel. But it is related to family. Back when I first started blogging I wrote about a trip we took to Dallas. It was to visit family. But we managed to sneak in a visit to the Texas State Fair and Dallas Arboretum. At the Texas State Fair, my niece, who was three-years old at the time, spotted a poop emoji pillow. The poop emoji, also known as the pile of poo emoji, had just gained a semblance of notoriety. This began our earned expertise in choosing and delighting family with the very best poop emoji gifts.
I was floored that my three-year old niece actually knew what it was. I asked. She did. Well her mother did not purchase that poo pillow for her. So, when her birthday rolled around a couple of months later, what's an Aunt to do? One arrived in the mail as her birthday gift. I had no idea at the time the poop emoji battle that this would spur. Nor did I have any idea that it would make me an expert at poop emoji gifts.
Poop Emoji Gift Giving History
But here we are. I am a poop emoji gift giving pro. And, I have a list of poop emoji gift ideas for you! But first I will let you in on the secret. For a three-year old girl, the poop emoji pillow can't be beat. It became the lovey that my niece carts everywhere. Apparently it was so loved that it became ragged. Some friends who live in closer proximity discovered the travesty. They stepped up to replace the poop emoji stuffie. And, saved the day. It only became clear to me on my forty-something birthday this year how this may have actually traumatized my sister.
So, whether out of love, humor or some other emotional issue that we don't need to address. Here are the very best poop emoji gifts you can give. We've got a list of the very best poop emoji gifts with which you can surprise a loved one.
Fair warning, make sure that you have really clear trust and communication with your gift recipient. It is certainly a gift that could be misinterpreted. Or, it is possible that it could truly embarrass someone. I held back on actually bringing our poop emoji float to the Vail Four Seasons pool only out of respect for my husband.
However, the poop pool float has become the most popular tube on our section of the river. Not only is it funny. But it is also the perfect proportion for three to four kids to ride. The poop emoji float is in higher demand than the tubes that are carefully crafted for river fun. At least on our river bank.
#1 Best Poop Emoji Gift: The Poop Emoji Pillow
You guessed it! The poop emoji pillow tops our list. Soft and comforting. Cute and cuddly. And, possibly a friend to take with you everywhere. At least of you are three-years old. These pillows come in a variety of sizes. Simply choose the one that fits your budget. We started small. But a larger one could be on the horizon. Or, perhaps we'll go for the poop emoji pillow set next.
#2 Poop Emoji Gift: The Poop Emoji Float
We already talked about this one. If your kids have access to a pool. Or, proximity to a river. This really is a great float. It is a good size. One kid can ride it. Or, three to four kids can ride it. But the poop pool float is fun for all. And, it is fun to watch it be carried down the street. I do still regret not actually blowing it up and using it at the Four Seasons Vail when my sister was visiting. My niece and nephew really missed out on this fun. And, my sister missed out on the embarrassment.
#3 Poop Emoji Gift: Poop Slippers
I have no idea what happened to these. I suspect my sister may have taken them out of the Amazon packaging and straight down to Goodwill, Thrifty Shop or some other donation center. If so I can only imagine the joy of the person who scored brand new poop emoji slippers for a sure deal. I know my kids would have LOVED padding around the house in these soft puffs of poo.
#4 Best Poop Emoji Gift: Poop Squishee
Oh, imagine relieving your stress by squishing a poop emoji squishee. You don't even have to say the words. Just squeeze. Enough said.
#4 Best Poop Emoji Gift: Poop Emoji Onesies
You may think that onesies are just for babies. But they aren't. Wearing onesies after a ski race is a thing in Vail, Colorado. My son was feeling very left out. He thought he was the only kid on the street without a onesie. His bestie has a Chewbacca onesie. His sister received a rainbow unicorn onesie for her birthday. We finally found him a Minecraft onsie.
Shhh, no one has any idea of the surprise coming this Christmas. Our children and all of the cousins will be receiving their very own poop emoji Onesie. I guarantee it will be the gift of the year. My only dilemma is how we can get a picture of them all together wearing their brand new Poop Emoji Onesies.
Hmm, maybe I'll have to order the for the entire neighborhood.
Other Poop Emoji Gifts
I really don't think you can top the poop emoji gifts above. But you can find poop emoji hats. Some of the poop emoji plushes make sounds. I haven't seen anywhere that makes poop emoji cookies. But our daughter loves to bake. I think there might be a business in that.
What do you think? Do you have any favorite poop emoji gift ideas? Tell us below in the comments!
Ultimate Guide to Poop Emoji Gifts