Many of us "road warriors" can attest to experiencing the munchies while out on the open highway at one point or another. And if you've made the terrible mistake of not packing any snacks or some of your favorite comfort foods to hold you over, it can be brutal. You stop and buy expensive gas station junk food that leaves you feeling poorly. So we are bringing you the ultimate road trip food list!
After all, there's not much else you can do to help pass the time. Before too long, your grumpy passenger in the front seat will be complaining that your grumbling stomach is drowning out their favorite song on the radio.
A Well Rounded Road Trip Food List
At the very least, you'll have to stop at a gas station to grab a few things to satisfy your cravings, but you'll quickly find out how expensive that can be. Instead of making this mistake ever again, just make sure to bring the right snacks to indulge in the next time. Just don't forget to pack something healthy. Here is a well rounded road trip food list that everyone in your car will enjoy.
Must-have Snacks – Sweet and Salty Goodness
Road trips are meant to be enjoyed, so don't feel too guilty about living a little and bringing along some of your favorite sweets and salty snacks. Here's just to name a few that you certainly don't want to be left without while you're out on your next adventure.
Beef jerky and slim Jim meat sticks – There's no other snack on Earth that screams road trip like a foot-long beef stick or slab of beef jerky.
Chips- Sometimes you just need salt and chips do the trick. Fritos, Doritos, Pringles, or one of your favorite brands of potato chips will do the trick.
Pretzels
Peanut butter pretzels
Candy bars– Which slab of chocolate takes you to your happy place? Reeses, KitKat, Twix, 3 Musketeers, Snickers, Milky Way, Butterfinger, or Almond Joy, are all delightful options that will meet your sweet tooth. These are all great road trip options.
Other sweet or sour candies – Skittles, M&M's, Nerds, Sour Patch Kids, Airheads, or Gummy Bears, etc. Just be careful not to drop any of these and lose them in the seats. You'll have a mess to clean up afterward if your caboose smashes them into the seat cushions.
Cookies- If you have time to make mouth-watering homemade peanut butter, sugar, or chocolate chip cookies, your family will certainly love you for it. But if not, any cookies that you buy from the grocery store will do as well.
Soda Pop – Don't go too heavy on these, but a can of pop is nice to have. This is a good time to teach your children everything in moderation is okay. As a healthier alternative bring sparkling water.
Healthier Snacks
For some peculiar reason, it's so much easier to go straight for the junk food when you're out on a road trip. Let's not forget about some of the healthier snacks that you should consider bringing along that also taste delicious. That way you're able to balance out that candy bar or bag of Doritos with something that actually has nutritional value so that you're not left dragging when you've reached your destination. Check out these healthy food choices.
Sliced fruits and veggies – Just slice up your favorite fruits and vegetables and put them in a sealed container that can be stored in your ice chest. Apples, oranges, strawberries, bananas, grapes, blueberries, raspberries, cucumbers, carrots, and radishes are an excellent choice. Don't forget the ranch dip for the veggies!
Create a simple meat and cheese platter. Pepperoni, summer sausage, sliced cheese, olives, pickles, etc. Don't forget the crackers!.
Buy or make your own deli wraps. All you need is a package of tortillas, sliced meats, and cheeses, along with mayonnaise or mustard for condiments.
Dried fruits
Wasabi peas
Veggie straws
Trail mix
Popcorn
Granola bars
Nuts – Peanuts, cashews, almonds, walnuts, pecans, pistachio, or mixed.
Dark chocolate – They say that dark chocolate is good for your heart.
Water – This is so much healthier than drinking a can of soda pop on your adventure.
Healthier Snacks that Require a Cooler
If you're able to bring a cooler with you, it will open you up to so many more snack possibilities, and they're healthy too!
Pre-made salad kit – Enjoy this meal right out of the bag. All you have to do is cut the top and pour in the salad dressing and croutons. Shake and enjoy!
Veggie tray
Guacamole
Hummus
Small containers of yogurt or squeezable yogurts
Cheese
Hard boiled eggs
Pasta salad
Bagel with cream cheese
Snacks for Your Toddler
Let's not forget about your precious little travelers in the back seat. They too should have a balance of healthy eats alongside their favorite treats and go-to snacks. Here are a few ideas they are sure to love.
Squeezable applesauce
String cheese or Babybels
Clementines
Small baggies of dried cereal
Peanut butter and jelly sandwiches. This is to keep them from becoming soggy on your trip, put a thin layer of peanut butter on both pieces of bread, and then add the jelly in the middle. Keep the PB&Js in a cooler until your toddler is craving one.
Nutella
Fruit snacks
Graham crackers
Goldfish
Juice boxes
Other Road Trip Essentials
We've talked about the amazing food items that should come with you, but now there is a need to address a number of non-food items that you'll also need to pack. That way, you can enjoy your food and then clean up the mess when you're done.
Trash bags of small grocery bags for trash
Eating utensils
Plates
Plastic Cups
Napkins
Wet wipes
Hand Sanitizer
Small Ziplock baggies
Cooler or ice chest
Now that you have read this list of healthy and not so healthy snacks to take with you on your next road trip, there's simply no way on Earth that your kids will be able to complain that they're hungry. What are some other road trip foods that your family enjoys that may not have made this list? Leave a comment below!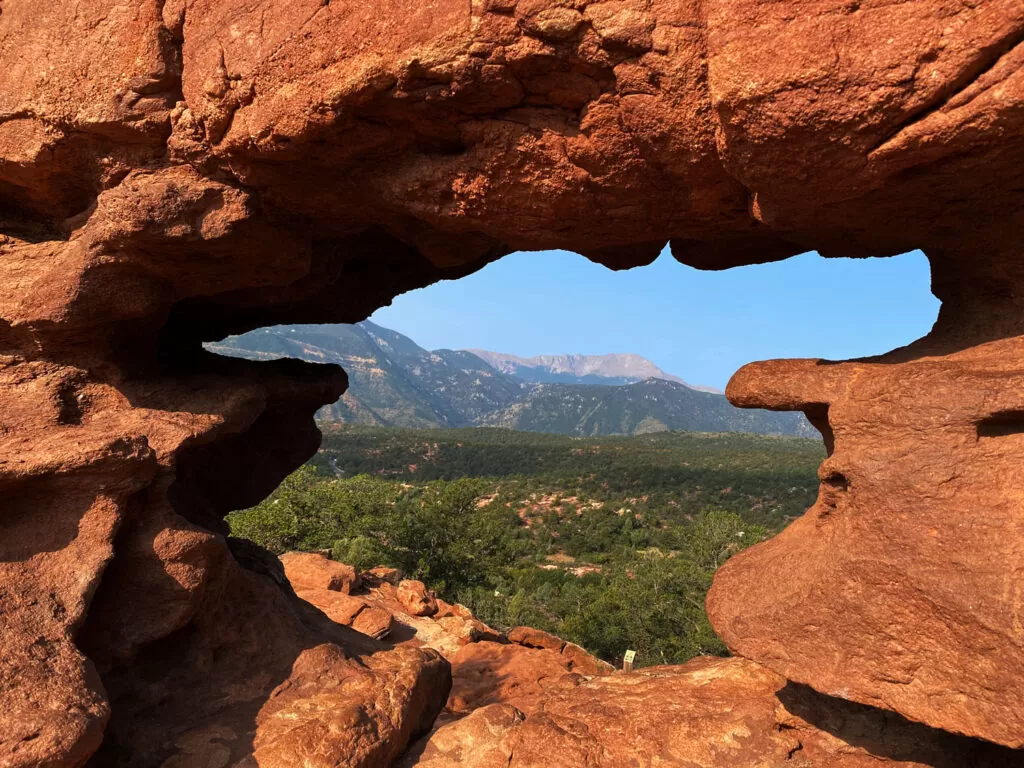 Our Favorite Road Trips
2020 was the summer of road trips. After having taken a couple of year to fly more than drive, we got back on the road this past summer. Here are a few of our favorite trips.
Scenic Drives in Colorado for Fall Colors
Best Day Trips from Colorado Springs
Ultimate Road Trip Food List