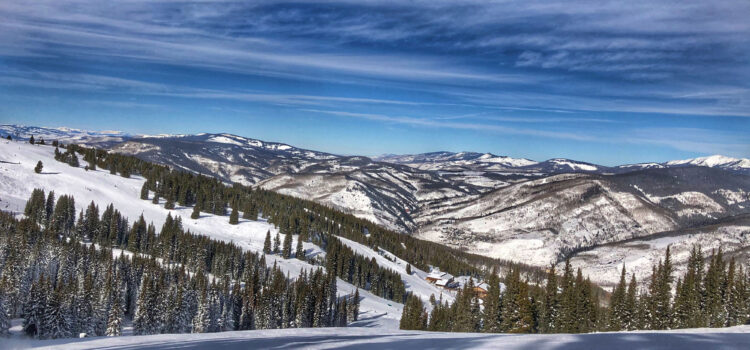 The past few Vail winters have all been a bit different. The Pandemic required some social distancing adjustments. Vail didn't get to fully take advantage of new snow making investments until last winter. And, likely staffing shortages will continue into the 2022-2023 season. But that doesn't mean that it won't be one of the best winters in a while.
This ski season I am actually celebrating my 22nd ski season here in Vail, Colorado. I am as excited as ever to be here. You may be coming for skiing. But wondering what there is to do during a Vail winter other than just ski. While most people come to Vail for the skiing, there are plenty of other exciting things to do in Vail in the winter.
Vail Resorts has made some announcements of things that will change on the slopes this winter. And, we have some guesses as to other changes. Read on for our best predictions of what to expect in Vail this winter.
Insider Tip: For our predictions of what ski trips will look like throughout the U.S. for the 2022-2023 ski season check out our TravelingMom article.
Vail Mountain Winter 2022-2023
Vail Resorts announced opening dates for Vail, and its other North American resorts. This will be the second year that Vail Mountain plans to gear up its new snow making investments to full capacity. They are planning for a November 11th opening, one of the earliest on record. Low temperatures will be required to make this happen.
This will be a ski season of celebration. Vail Mountain is celebrating its 60th anniversary. I think it is safe to say there will be plenty of surprises in addition to lift upgrades.
According to a press release, "This season, Vail will introduce the Sun Down Lift, a new high-speed 4-person chair that will connect the bottom of Sun Down Bowl to Wildwood and allow for more seamless guest access between Lionshead Village and the Seven Legendary Back Bowls. The lift in Game Creek Bowl will also be upgraded to a new high-speed 6-person lift, which will increase capacity by nearly 50%."
So, do you have to wear face masks in Vail? Face coverings will likely not be required indoors this winter. Of course, you may see people wearing them for their own reasons.
However, I always make sure that our kids have a neck Gaiter around their neck before heading out to ski. And, our youngest actually prefers a Balaclava when it is extra cold out. It adds extra warmth rather than really being an inconvenience at least while on the mountain. So, no harm in also bringing them for warmth as we always did in the past.
Restaurants won't have any social distancing requirements. But visitors should still plan on making reservations for almost everything other than skiing far in advance. And, though reservations aren't needed or available for skiing. Guests will want to have purchased ski passes in advance. Day ski tickets will be limited to prevent overcrowding.
Guests would still be wise to reserve ski and snowboard rentals in advance to avoid having to make appointments. Lessons will need to be booked in advance and may continue to not be as available for younger aged children simply due to staffing.
Town of Vail Winter 2022-2023
The town installed state-of-the-art microbial reduction filters in all their town owned buildings and the entire fleet of buses. Buses will be running at regular capacity. Masks are no longer required on buses.
Some Pandemic upgrades may still exist. It is possible that there may be fire puts around town. Twinkling lights and winter events will abound.
What Else to Do in the Winter in Vail
Don't worry. There are plenty of things to do in Vail in addition to skiing. Maybe this winter you will try out some new activities and expand your comfort zone.
Ice Skating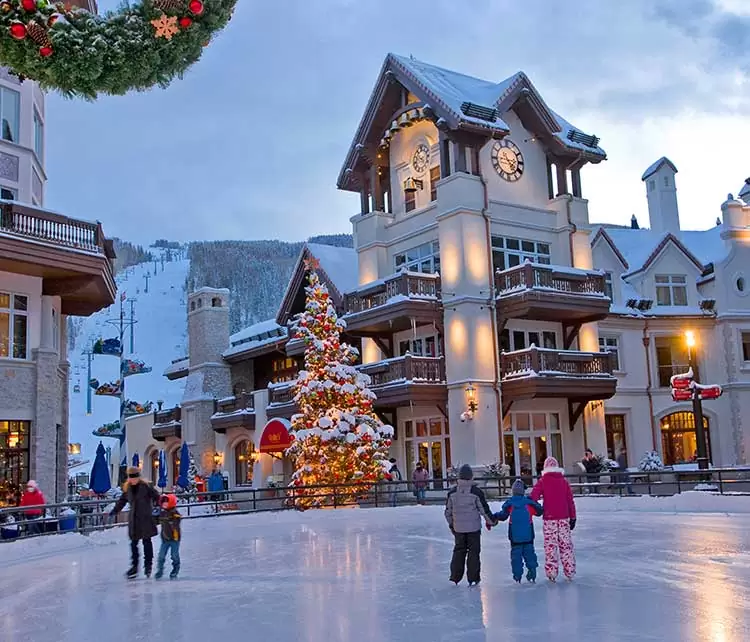 There are two charming outdoor ice skating rinks in Vail. Strap on a pair of skates and glide around the ice. Or, laugh at your parents trying to skate. Either way it will be fun.
Sledding Fun
Either purchase an inexpensive sled, or get a loaner from your hotel. Head out to a local Vail sledding hill for some fast fun. This is a great way to wear the kids out. Wrap up with hot cocoa to warm back up afterwards.
Adventure Ridge
Hopefully Adventure Ridge will be fully open this winter. There's snow tubing, ski biking, an alpine coaster and so much more fun to be had a the top of the mountain during the winter.
Pools & Hot Tubs
Vail hotels offer warm pools and hot tubs perfect for relaxing after a day of chilly winter adventure. You may not think of swimming in the snow as fun. But it is. Especially if there is a great hot tub to wrap up in.
Nordic Skiing
Get your heart pumping and take in the majestic views of the Gore Range with a snowshoe or nordic ski outing at the Vail Nordic Center. Then enjoy a light lunch (or take out lunch) after at the recently renovated Vail Golf & Nordic Clubhouse.
Dog Sledding
Go dog sledding. This will require a short drive out of Vail. But it is a one of a kind winter experience. There is an outfitter in Leadville, and a couple of others in Grand County.
Snowmobiling
There are several guide companies based in Vail who offer snowmobiling tours through snowy White River National Forest. This is an adventurous way to explore the beautiful nature around Vail. Be sure to dress warm, and listen to your guide so you don't get stuck.
Day Trip to Glenwood Springs
Here you will find relaxing hot springs. These are a unique experience on a snowy day. Or, head up to the Glenwood Caverns and Adventure Park. While not as many rides are open in the winter they do decorate for the holidays. We always find this a fun activity for the entire family.
Vail Restaurant Service
I could go on and on. There really are so many things to do that you can easily enjoy Vail without skiing. There's snow shoeing. Great restaurants with take-out options. Roast S'mores. Or, just enjoy hot cocoa from your balcony.
Vail Events & Apres
Vail's line-up of epic events will be back in full force. As will the Apres scene.
Apres bars will likely be back open. I think people will find creative ways to celebrate the end of the ski day. Last year Vail created a new tradition of bell ringing. Likely that will continue. And, my favorite spot for Apres is a hot tub with just my party.
Free Things to Do in Vail
Believe it or not, there are actually free things to do in Vail. Stay at a hotel with free sled loaners and go sledding. After 3:30 p.m. the gondola is free. Take an evening ride up to the top of the mountain to watch the sun set. Have a snowball fight. Play at a local park. Bring your own ice skates and visit one of the free open air ice skating rinks just down the road in Avon, Edwards and Eagle.
Vail Hotels: Where to Stay
Residential style accommodations will continue to be popular. Private entryways, full kitchens, dining areas and private balconies will all be important amenities. While you can find a home on VRBO or AirBnb, there are several condominium or residential-style hotels near the base of the mountain with more services than a rental home.
Antlers at Vail, Manor Vail, Vail Spa, Lodge at Lionshead and LionsSquare Lodge are all condo-style hotels. But even the 5 star hotels have residential offerings, if that is more your style. Four Seasons, Sebastian, Arrabelle and the Ritz Residences are ones that come to mind.
Vail Winter 2022-2023: What to Know!