If you've followed along with our Colorado explorations, you know that while we like to get out into nature, we do like a little comfort. We've had plenty of camping adventures. My family knows well that "adventure" is also code for mishap. But it usually results in a good story. Well we've learned to cushion those camping mishaps by taking an RV instead of a tent. At least it offers some protection again the unpredictable Colorado weather. And, it still allows you to spend the night below the stars. Looking for a good place to park that RV for a Colorado outdoor adventure? Check out these great RV parks in Colorado for family fun!
Many of these RV parks are located near Colorado's national parks, monuments and state parks. RVing is a great way to be able to immerse yourself in nature and some of Colorado's most special places with a bit more comfort than tent camping.
When traveling throughout the state of Colorado in an RV, you'll come across many parks where you can stop, rest, and hang out with the family. Before you head out on your journey, choose one of these RV parks in Colorado. Then enjoy the camping experience even more.
Great Sand Dunes Oasis
Located at the entrance to Great Sand Dunes National Park, the Great Sand Dunes Oasis offers RV hookup sites, as well as a restaurant and sand sled rentals. Unless you camp in the park, you don't get much closer to this unique national park than this.
Great Dunes Recreation
A bit further from Great Sand Dunes National Park, but Great Dunes Recreation is actually a hot springs pool with a surprisingly good restaurant and campsites available for rent. There are ten campsites with electric and water hook ups, and ten dry sites. RV sites come with half priced swimming, which is the primary reason to stay here. There are also small cabins available for rent. The pool itself is wort a visit even if you don't end up staying here.
Morefield Campground
Situated within Mesa Verde National Park, this campground offers fifteen full hookup RV sites. This location can't be beat with spectacular views and some of the park's best hikes leaving from here. Of course, these sites do fill quickly. But there are also lots of tent sites here.
Mesa Verde RV Resort
Located just a few minutes from Mesa Verde National Park, the Mesa Verde RV Resort offers full hook ups plus lots of amenities including a pool and hot tubs. Propane grills and outdoor picnic areas are also available for guest use.
Glacier Basin Campground
Located in Estes Park near Rocky Mountain National Park, Glacier Basin offers both RV (no hook ups) and tent sites. This campground is known for wildlife spotting. In fact, you will want to be sure to have a way to secure any food from wildlife. But it is the 360 degree view of Rocky Mountain National Park that is memorable.
Winding River Resort
This RV park is located on the other side of Rocky Mountain National Park in Grand Lake, Colorado. Here you can RV camp, tent camp, rent a cabin or stay in a covered wagon or lodge room. There are even horse camp sites with corrals. Its location on the Colorado River bordering Rocky Mountain National Park is unbeatable. Plus, there are three nearby Grand County lakes for enjoying a variety of water sports.
Insider Tip: When in Grand Lake be sure to check out the Grand Lake Lodge restaurant with great food and amazing views.
Pikes Peak RV Park
The Pikes Peak RV Park is a cozy and comfortable campground that has multiple public restrooms available to guests. There is even a laundry facility on-site, allowing guests to wash their clothes throughout their stay. Found in Manitou Springs, Colorado, you can park here and stay awhile to have easy and quick access to multiple trails.
You'll find a bike trail, a creek, and even some family-friendly restaurants not far from the area where you'll stay. If you want to have an unforgettable experience with the family, this is such a great spot.
Mountaindale Cabins & RV Resort
If you're heading over to the Colorado Springs area, consider a stay at the Mountaindale Cabins & RV Resort. It's a top-rated spot in the state with much to do and see during your stay. You'll have easy access to the Rockies, along with trails and mountains. It's a great spot to go for a hike, ride a bike, or even just sit out and enjoy the amazing scenery around you. You can even bring your four-legged friends with you to this RV resort because pets are more than welcome!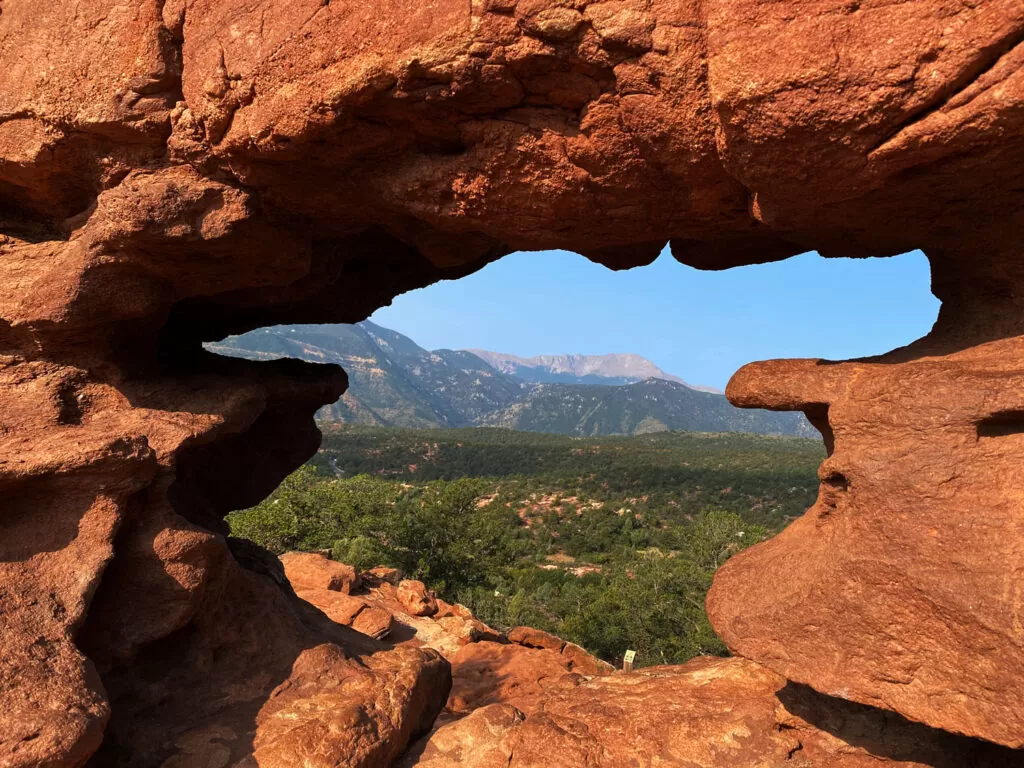 Aspen Ridge RV Park
When you're looking for the perfect place to spend a few nights, the Aspen Ridge RV Park is worth a visit. You'll find this park in South Fork, Colorado. The area is spacious enough for multiple guests to enjoy their personal space while staying at the park. There are public restrooms for guests that are well-maintained and in excellent condition. It's a great spot for hiking, bicycling, and even riding ATVs. You won't run out of fun things to do while you're here. If you want to feel right at home while on a vacation, this is where you need to go!
Clear Creek RV Park
While in the Clear Creek area of Colorado, the Clear Creek RV Park is another great spot to visit. The staff members are nice and caring, the property is well-maintained, and there are spots to use the bathroom and take showers when need be. While you're here, you'll have easy access to different walking trails.
There is also a playground on the premises, providing children with the perfect opportunity to play outside for hours on end. The area isn't far from the river, where you can stop by to go fishing or even get your feet wet on a hot day when you need to cool down.
Shady Grove Campground
A popular RV campground in Seibert, Colorado, the Shady Grove Campground has a positive reputation for its clean and spacious area available to guests who'd like to have a fun camping experience. It's a quiet, family-friendly park with plenty to do and see. You can go for a hike, sit out and enjoy the nice weather, or even take the dog out for a run.
It's a pet-friendly campground that allows you to bring those four-legged friends with you. There are several large restrooms on the campground, along with a decent laundry facility. You can even find some tasty snacks inside the customer service center. If you're looking for a fun, family-friendly spot where you're treated well, this is it.
Mogote Meadows Cabins & RV Park
Situated in the Conejos County area of Colorado, the Mogote Meadows Cabins & RV Park is a highly-rated spot. The acres at this park are surrounded by rivers that you can visit when you want to soak your feet or go fishing. Many people come to the area specifically to fish for trout. The atmosphere is welcoming and peaceful, and guests have nothing but positive things to say about the customer service at this local hot spot. If you're looking for a spot to hang out and relax, this is the right RV park for you.
Dolores River Campground & Cabins
If you find yourself hanging out in Dolores, Colorado, check out the Dolores River Campground & Cabins. You can enjoy the experience while relaxing right by the Dolores River. The welcoming space is known for its cleanliness.
There are multiple restrooms on the premises, along with a laundry facility for washing clothes and accessories. You can visit the recreation hall to grab breakfast in the morning, too. If you want to have a one-of-a-kind camping experience, this is a great place to park your RV and hang out for a bit. You'll get to make memories while enjoying nature at its finest.
Highlander RV Campground
The Highlander RV Campground is one of the top-rated campgrounds in all of Colorado. You won't have to worry about not having cell reception at this campground. Not only does it offer great reception, but you'll also have access to WiFi during your stay. The bathrooms are clean and spacious, the laundry room has updated machines, and the staff members here are friendly.
You can go for walks on the trail, take photos with the stunning mountain scenery behind you, sunbathe, and even go fishing during your stay at the campground. Guests who've stayed here in the past have given the campground such high ratings because they've had fantastic experiences. If you want to experience nature like never before, you've got to make a plan to visit this campground.
These are some of the best RV parks in Colorado. As you can see, different cities have their own unique campgrounds and RV parks for guests. The state certainly has no shortage of great places to park your RV when you want to camp and experience the outdoors with the family. Now that you're aware of some of the best spots to visit, which of these parks do you plan on hanging out at first?
RV Parks in Colorado for Family Fun